13 Reasons to Get Adequate Shut-Eye
Do you wake up most mornings feeling rested, happy, focused, and full of energy? If the answer is no, you're not alone. According to polls taken by the National Sleep Foundation, 80 percent of adults between the ages of 65 and 84 report having sleep difficulties—and the sleep they are getting isn't sufficient or restorative. [2]
It's normal to experience changes in your sleep pattern (getting tired earlier, waking up earlier, experiencing less deep sleep) as you age. But getting a good night's rest is just as important to your physical and emotional well-being now as it was when you were younger. So how much is enough? The amount of shut-eye you need each night varies over the course of your lifetime. For adults 60 years and older, the Center for Disease Control and Prevention (CDC) recommends 7–9 hours of sleep every night to remain healthy and maintain cognitive abilities. [3]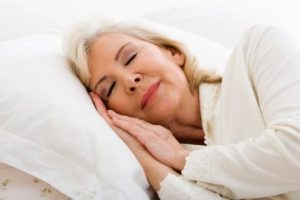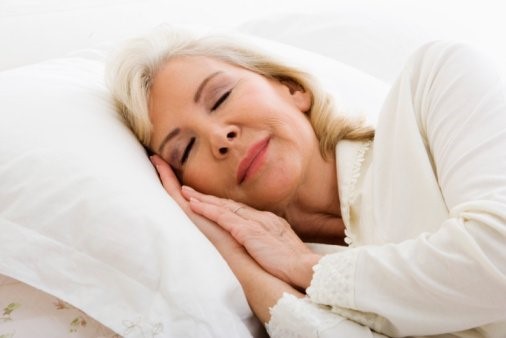 How you feel during the day partly depends on your quality of sleep at night. When you get used to "functioning" with less than the recommended amount or substandard sleep, you may not even realize that you're sleep deficient. But sleep loss adds up. Even losing just one or two hours of sleep per night for several nights impairs your ability to function—as if you didn't sleep at all for a day or two. [5]
In the short term, sleeping too little can impact how well you think, react, recover from illness, work, learn, and interact with others, but ongoing sleep deficiency can have serious long-term health consequences. [6]
Here are ten life-changing reasons to get adequate sleep.
1. Poor sleep increases your risk for obesity
Mounting evidence shows that sleep deficiency is linked to weight gain and a higher body mass index (BMI). [7] For example, one study showed a consistent increased risk of obesity among adults who are short sleepers. Another study of sixteen adults looked at the effects of getting just five hours of sleep per night for five consecutive nights. Over the course of the study, those adults gained an average of 1.8 pounds. The study also found that "insufficient sleep increased total daily energy expenditure, however, energy intake—especially at night after dinner—was in excess of energy needed to maintain energy balance." These findings suggest that consuming more food during periods of insufficient sleep is a way the body tries to provide energy to sustain additional wakefulness, but, very often, intake surpasses what is actually needed. On top of that, a lack of sleep may decrease your desire and energy to maintain a healthy lifestyle—especially your motivation to workout.
2. Insufficient sleep can increase your calorie intake
Sleep helps you maintain a healthy balance of ghrelin and leptin, the hormones that make you feel hungry and full. When you're sleep deprived, your level of ghrelin rises and your level of leptin falls. The result: you feel hungrier than when you're well-rested. [8] On top of that, people who don't get enough sleep are awake for more hours of the day; therefore, they have more opportunities to eat—especially late at night. Poor sleep also affects your ability to control portion sizes. In one study, participants were allowed to sleep for eight hours, or they were kept up all night. In the morning, they completed a computer-based task in which they had to select portion sizes of different foods. Those who had been forced to stay awake all night "had increased plasma ghrelin levels and chose larger portions, irrespective of the type of food. […] Self-reported hunger was also enhanced. Following breakfast, sleep-deprived subjects chose larger portions of snacks," too.
3. Sleep improves concentration and productivity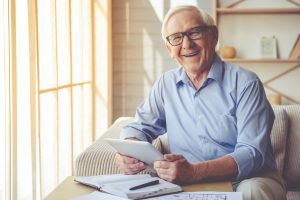 A lot happens in your body, especially in your brain, when you sleep. When you're sleep deficient, activity in some parts of your brain is altered, including your ability to make decisions, solve problems, control your behavior and emotions, focus, learn and remember new information, and cope with change. [9] In addition, studies show that sleep deprivation can impair cognitive and motor performance as much as—or more—than being drunk, while quality sleep has proven to boost problem-solving skills.
4. Good sleep can enhance athletic performance
When it comes to physical performance, getting enough sleep is as important as nourishing your body with sufficient calories and nutrients. According to the National Sleep Foundation, athletes can benefit from getting as much as ten hours of sleep per night!10 One study of collegiate basketball players found that extended sleep resulted in faster sprint times and improved shooting accuracy, mood, and overall physical and mental well-being during practice and games.
But you don't have to be a young professional athlete to reap the benefits of sleep on your exercise. Physical activity puts stress on your muscles and tissues, which repair themselves while you sleep. Sleep helps your body recover and gives you energy to stick with your fitness regime, whether that's walking every day, stretching during Pietra Fitness classes, doing water aerobics, or any other physical activity that you enjoy.
5. Poor sleep puts you at a greater risk for heart disease and stroke
According to the CDC, adults who sleep less than seven hours each night are more likely to have high blood pressure, which increases their risk for heart disease and stroke.
When you get adequate sleep each night, your body heals and repairs your heart and blood vessels and regulates your blood pressure. But when you have choppy sleep, high levels of hormones that raise your blood pressure (such as adrenaline) prevent your blood pressure from going down. Over time, this can cause stiffening of your heart muscle. [12]
6. Sleep affects your immune system
Your immune system defends your body against infection and relies on adequate sleep to function efficiently. Even a small loss of sleep can impair the way your immune system responds to a common cold. If you find that you get sick easily, step up your sleep game and shoot for at least eight hours of sleep each night.
7. Sleep deficiency is linked to depression
It's been estimated that 90 percent of people with depression complain about sleep quality, but studies also show that people with sleep disorders (such as sleep apnea and insomnia) often show signs of depression. It's unclear whether depression [13] causes sleep problems or sleep problems cause or contribute to depression, but one thing is for sure: improving and regulating sleep will help. [14]
8. Poor sleep increases your risk for type 2 diabetes
Studies repeatedly show that people who sleep less than six hours per night have an increased risk for type 2 diabetes. That's because sleep affects the way your body reacts to insulin, which is the hormone that controls your blood glucose (sugar) level.
When you are short on sleep, you are less sensitive to insulin (a hormone that helps your blood sugar from getting too high), which raises your blood sugar levels and can lead to diabetes. [15]
9. Sleep affects your emotional and social intelligence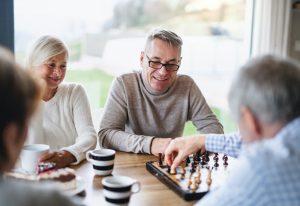 When we're short on sleep, we tend to be irritable, short-tempered, and moody. Lack of shut-eye not only wrecks havoc on your emotions—cue the tears—but also reduces your ability to process emotional information and empathize with others. Research even shows that sleep loss impairs accurate judgment of human facial emotions, especially anger and happiness.
10. Quality sleep reduces inflammation
Inadequate sleep may trigger the release of various proteins that cause inflammation in the blood and in the body. One study revealed that "sleep abnormalities contribute to many gastrointestinal diseases and conversely, gastrointestinal diseases often lead to sleep abnormalities." The study concluded that treating sleep abnormalities can prevent and improve gastro-esophageal reflux disease (GERD), inflammatory bowel syndrome (IBS), irritable bowel syndrome (IBD), liver disorders, and colon cancer.
11. Sleep lowers your risk of age-related cognitive decline
Sleep plays an important role in maintaining brain health. Findings indicate that sleep disturbances—having trouble falling asleep, waking up during the night, poor sleep quality, and not sleeping long enough or too long—can increase your risk for cognitive decline and dementia, including Alzheimer's disease. Deep sleep is believed to clear out amyloid protein, which is linked to Alzheimer's. One study revealed that older adults who didn't experience sufficient deep sleep had problems with cognition.
12. Sleep deprivation impairs your ability to store and recall memories
Memories are made while you are awake, but it's during sleep that your brain stores memories for long-term retrieval. When your experience disrupted sleep, especially during middle age, your cognitive health and ability to recall memories suffers even a decade later.
13. Poor sleep—or too much sleep—increases your fall risk
According to the American Geriatrics Society (AGS), "falls occur in approximately one third of community-dwelling older adults each year." One study showed that there is a relationship between short sleep duration and injury from falling in older adults. That same study also identified a marginal risk for falls when older adults slept too long. Poor sleep quality also contributes to slowed responses, sleepiness during the day, and difficulty concentrating, which can contribute to falls in older adults.
Driving it home
Sleep is extremely vital to your mental, physical, emotional, and spiritual health. Making sleep a priority and taking steps to get adequate sleep (look for tips in an upcoming article) will improve your quality of life both now and in the future.
Contributed by Karen @ www.pietrafitness.com
_______
[1] https://www.sleepfoundation.org/articles/aging-and-sleep-poll-data
[2] https://www.sleepfoundation.org/articles/aging-and-sleep
[3] https://www.cdc.gov/sleep/about_sleep/how_much_sleep.html
[4] https://www.nhlbi.nih.gov/health-topics/sleep-deprivation-and-deficiency [5] https://www.nhlbi.nih.gov/health-topics/sleep-deprivation-and-deficiency [6] Ibid
[7] https://www.healthline.com/nutrition/sleep-and-weight-loss#section1
[8] https://www.nhlbi.nih.gov/health-topics/sleep-deprivation-and-deficiency [9] Ibid
[10] https://www.sleep.org/articles/how-sleep-affects-athletes/
[11] https://www.cdc.gov/features/sleep-heart-health/index.html [12] https://www.nhlbi.nih.gov/health-topics/sleep-deprivation-and-deficiency [13] https://www.sleepfoundation.org/articles/depression-and-sleep [14] https://www.nami.org/Blogs/NAMI-Blog/January-2018/5-Sleep-Tips-that-Can-Help-with- Depression [15] https://www.nhlbi.nih.gov/health-topics/sleep-deprivation-and-deficiency