This time, I'm taking a different approach and turning you on to two major new streaming platforms that have tons of quality, entertaining programs and movies on them. HBO Max is the juggernaut combination home of HBO and Warner Bros., bringing the best TV series and classic movies from the legendary studio together in one place.
Peacock, meanwhile, is the new home for the best that NBC and its corporate partner Universal Pictures have to offer. Both offer deep dives of options that can provide more viewing pleasure than you could ever need in one lifetime, but in these days of pandemic lockdowns, the need for nonstop options is real for many who are cooped up at home.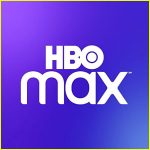 First up, HBO Max (www.hbomax.com) is now the home of classic WB-related series from "The Flintstones" to  "Friends," as well as all the legendary HBO series including "Six Feet Under" and "Game of Thrones" to "Curb Your Enthusiasm," "Veep" and "The Sopranos." Considering that HBO used to sweep the Emmy awards with dozens of trophies annually, we're talking some of the best shows in the history of TV.
Add in the DC Universe platform for all the lovers of DC superhero movies, meaning that every Batman and Superman movie is all in one place.  All eight of the "Harry Potter" movies are also found here as well, adding to the staggering amount of blockbusters available.
But for seniors, perhaps the best treat is the fact that HBO Max includes hundreds of movies from Turner Classic Movies' treasure trove of cinematic gems. Hundreds, possibly thousands, of classics are alphabetically available at your fingertips across the decades of Hollywood history. And among the newest HBO series is a 1932-set new take on the classic lawyer mystery series "Perry Mason."
Of course, there's also top comedy talk shows including "Real Time with Bill Maher" and "John Oliver Tonight" available, and put it all together you'll find more than 10,000 hours worth of viewing options available on the service. If you already subscribe to HBO or HBO Now, you get free access to HBO Max, but there is one big catch in its availability.
For reasons that defy my understanding, you can't access HBO Max through Roku TVs and Amazon Fire, meaning 70 percent of TVs that don't have HBO as a premium cable channel can't pick it up on their TVs directly. But where there's a will, there's a way on computers, tablets and Apple TV, and if you don't already have HBO in some other form, HBO Max provides all this for $14.99 a month.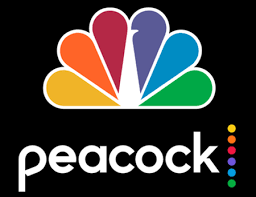 Peacock has the same accessibility problems for Rokus and Fires, but it's available most other ways and has both free and $4.99 per month (for all its content, including original series but with ads) and $9.99 (all content ad-free) tiers.
Since it's named after the symbol of NBC, Peacock features tons of that network's classic shows, with some special treats for comedy lovers (about 15 full seasons of "Saturday Night Live" plus best-of specials featuring the skits of some of its biggest stars, 3 seasons of 'The Carol Burnett Show" and a whopping 20 seasons of Johnny Carson's "Tonight Show"). It only features seasons 13 through 20 of "Law and Order," but having any of the series available to watch in order or pick out favorite episodes rather than the scrambled order in which episodes are endlessly shown in cable reruns is appealing.
Peacock's free tier has popular TV shows like "Parks and Recreation" and "30 Rock," as well as movies like "Matrix" trilogy, three of the "Bourne Identity" series, "Jurassic Park" and more, in addition to DreamWorks Animation movies that make for fun viewing for kids or the whole family.
But it's in the classics that it really shines, with lost gems like 'The Rockford Files," "Columbo," and "Alfred Hitchcock Presents" appearing for the first time anywhere in ages. Find it all at www.peacocktv.com.