At a time when so much stress and strain is happening in America amid the Coronavirus pandemic, it's refreshing to find a reminder of our shared humanity and the things that make our country so amazing. The new series "Little America," streaming on the new Apple Plus service (just $4.99 a month), offers eight half-hour episodes of stirring, hugely affecting, based on true-life, tales of immigrants who devote everything to pursuing the American Dream in various ways.
"Overall, the show(s) steer clear of politicizing the often-contentious issue of immigration…"
I was able to watch the first three episodes, and it's safe to assume that the other episodes offer high quality storytelling as well. Executive produced by the husband-wife team of comedian/writer/actor Kumail Nanjiani and Emily V. Gordon, who scored an Oscar nomination for their screenplay of the 2018 hit "The Big Sick," this series is a highly patriotic tribute to the nation Nanjiani's family fled to while escaping hardline Islamist persecution in Pakistan when he was a child.
Each of the episodes stars unknown actors who appear to be of the actual ethnicities they portray, creating a sense of realism that couldn't be matched watching known actors with pre-conceived personality types. And despite the series being rated TV-14 (the equivalent of a PG13), the first 3 episodes could have easily been rated just TV-PG with the third one, even a TV-G.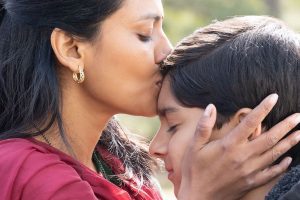 The first episode, "The Manager," follows the story of a 12-year-old boy named Kabir, who is the happy son of Indian parents who own a mid-level hotel in small-town Utah. His father ingrains in him a passion for learning vocabulary by telling him if he learns every word in the dictionary, he'll buy him a Trans-Am sports car.
But tragedy strikes when the parents are deported, leaving Kabir to manage the motel himself under the extremely slack guidance of a family friend.  A helpful teacher urges him to enter the National Spelling Bee because of his word mastery, giving him a direct chance to appeal for his parents to then-First Lady Laura Bush at a meet and greet for the national-level spellers, with unexpected results.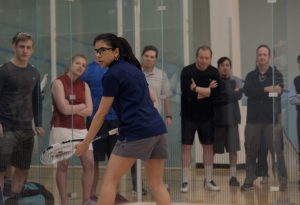 The second episode, "The Jaguar", follows a teen girl named Marisol, whose Latin American mother and brother are housecleaners for wealthy people while she is a troubled rule-breaker at school. She believes there's no point to trying hard or behaving well because her illegal status will prevent her from receiving scholarships, but she decides to try out for the school's squash team when she sees a flyer saying that players will receive free new pairs of shoes.
At first, she's in it just for the footwear, but the coach sees "the heart of a jaguar' in her feisty on-court abandon. And thus begins a rousing, Mr. Miyagi-Daniel style relationship akin to the classic "The Karate Kid." This story also leads to unexpected twists on the way to an extremely satisfying conclusion.
The third episode, "The Cowboy," is both the cleanest and my favorite of the three. It follows a Nigerian named Iwegbuna, starting when he's a young boy watching an American cowboy movie with his father and brother. Years later, he gets the chance to study at college in Oklahoma, which is real-life cowboy country and thus total heaven to him.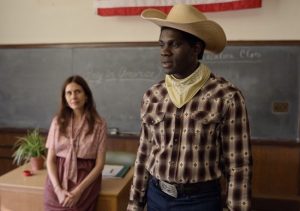 Since he's from a much more uptight culture, Iwegbuna has a hard time fitting in among his students with his extremely formal dress and overly eager demeanor. But when his English-language teacher and an economics professor both encourage him to fit in more with his new surroundings, he enters a Western-wear store and begins a deep dive into living the cowboy culture he loved as a kid – finding amusing and amazing parallels between the cowboy spirit and the Nigerian way of life.
The episode features an ingenious technique in its storytelling, as anytime Iwegbuna listens to an audiotape from his family back home or makes one for them or is on the phone with them, he is either transported into the room with them or they appear in his home (even as his brother wrestles a feisty goat). It's a style I've never seen used before and it is quite remarkable.
They're all expertly shot, filled with great performances by fresh actors making the most of rare opportunity, and each also features a fun musical score reflecting the background of each ethnic culture depicted.
One other thing that's remarkable about "Little America" (so named as a twist on the "Little Italy" or "Little Bangladesh"-type neighborhoods in major cities) is its wholeheartedly positive portrayals of faith. In "The Manager," Kabir's family prays to their Hindu gods, while Marisol and family are matter-of-factly shown praying before a meal in "The Jaguar" and Christianity plays a huge part in the life of Iwegbuna in "The Cowboy."
Overall, the show steers clear of politicizing the often-contentious issue of immigration and marks an outstanding program that's well worth checking out. Apple Plus's lineup thus far may be small, but it's apparent that a great deal of thought and quality went into its selection.