Peggy Normandin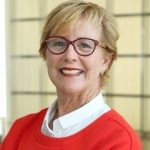 Peggy Normandin, former host of EWTN's popular Call Me Catholic, is a cradle Catholic who writes and speaks about the culture and devotions of Catholicism and how that expresses itself in a modern lifestyle. Her commentary is punctuated by conviction and a dash of humor and addresses a wide range of relatable subjects. Peggy earned her Bachelor of Arts in Communications from the University of the Pacific and pursued a career in public relations and journalism where she was a spokesperson for Mattel Toys. She also authored a weekly human interest column titled "Time Out", published by the Los Angeles Times, that chronicled the trials and blessings of family life. Peggy lives in Costa Mesa, California, in the same house where she and her husband of 36 years raised their three sons.
---
Rose Sweet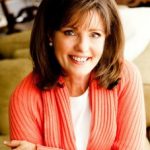 You've heard her on Catholic radio and seen her on EWTN. Rose Sweet, Catholic author and conference speaker, is a sparkling personality who brings heart and humor to all her presentations. Her passion is helping people live their faith in the daily details by "Putting RELIGION into RELATIONSHIPS". She's authored twelve books on relationship healing that include being single, dating & courtship, marriage and parenting, divorce, annulments, and how to get along with almost anyone. Her work is deeply rooted in St. John Paul's "Theology of the Body" and she has been a speaker at the annual TOB Congress, the 2015 World Meeting of Families, and USCCB's 2017 Convocation of Catholic Leaders. For more information go to www.rosesweet.com.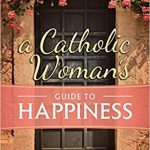 Click the link to find Rose's latest book "A Catholic Woman's Guide to Happiness" at Amazon now.
---
Jennifer Naimo Morales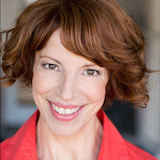 Jennifer Naimo Morales has been an actress and singer for over 20 years. She originated the role of Frankie Valli's wife, Mary Delgado, in the Tony Award Winning Musical JERSEY BOYS on Broadway.
Jennifer's singing style has been compared to Barbara Streisand, Karen Carpenter, Twila Paris, and an eclectic mix of Christian singers. However, it's her ability to interpret a song and reveal Gods light in the darkness, that makes her an unusual and original force in the field God has planted her in. She is just as surprised and humbled by the roles and work God has blessed her with as you may be. But than with God, Nothing is Impossible. Jennifer now resides in Los Angeles with her husband Tim and son Harrison, where she has worked on several TV shows and also commercials.
________________________________________________________
Lisa M. Hendey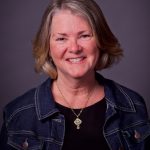 Lisa M. Hendey is the founder of CatholicMom.com and the bestselling author of  "I Am God's Storyteller", "The Catholic Mom's Prayer Companion", The Handbook for Catholic Moms", "A Book of Saints for Catholic Moms", and "Chime Travelers" a fiction project for elementary school readers brings to life the lives of the saints. Lisa loves speaking to parishes, groups and schools.  Follow Lisa on social media at @LisaHendey and learn more about her work at www.LisaHendey.com.