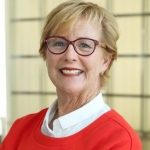 Peggy Normandin
Peggy Normandin, former host of EWTN's popular Call Me Catholic, is a cradle Catholic who writes and speaks about the culture and devotions of Catholicism and how that expresses itself in a modern lifestyle. Her commentary is punctuated by conviction and a dash of humor and addresses a wide range of relatable subjects.
Peggy earned her Bachelor of Arts in Communications from the University of the Pacific and pursued a career in public relations and journalism where she was a spokesperson for Mattel Toys. She also authored a weekly human interest column titled "Time Out", published by the Los Angeles Times, that chronicled the trials and blessings of family life.
Peggy lives in Costa Mesa, California, in the same house where she and her husband of 36 years raised their three sons.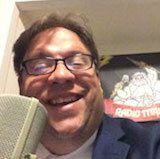 Carl Kozlowski
Carl Kozlowski is the founder of the Guilt-Free Comedy Tour and has been a professional standup for 20 years, with appearances at some of the nation's top clubs including the Laugh Factory Hollywood and NYC, Comedy Store, the Hollywood and Chicago Improv, Zanies Chicago and America's original comedy club, the Ice House. He has performed with the likes of Dave Chappelle, Dane Cook, Lewis Black and many more, and won the title of America's Funniest Reporter from the Laugh Factory. He has also produced and performed in many shows for Catholic charities and parishes across Los Angeles, Chicago and his hometown of Little Rock, Arkansas. He believes in clean comedy that's still fun for adults, and looks forward to bringing joy nationwide.